Main content starts here, tab to start navigating
PRIVATE EVENTS
Whether you are planning a tailgate, happy hour, corporate event or simply gathering with friends to watch your favorite team - Stadium Sports is where "all things Sports" happens. Just steps from Nat's Park in Navy Yard, our open-space venue rises high above the rest with our rafters and flags, and features smoked melts, a wide selection of beers on draft, a tasty brunch menu and of course, craft cocktails. With 360-degree views of the game, Stadium Sports is the perfect setting for fans to host an event. Good friends. Good times. Great food. Party planning made easy.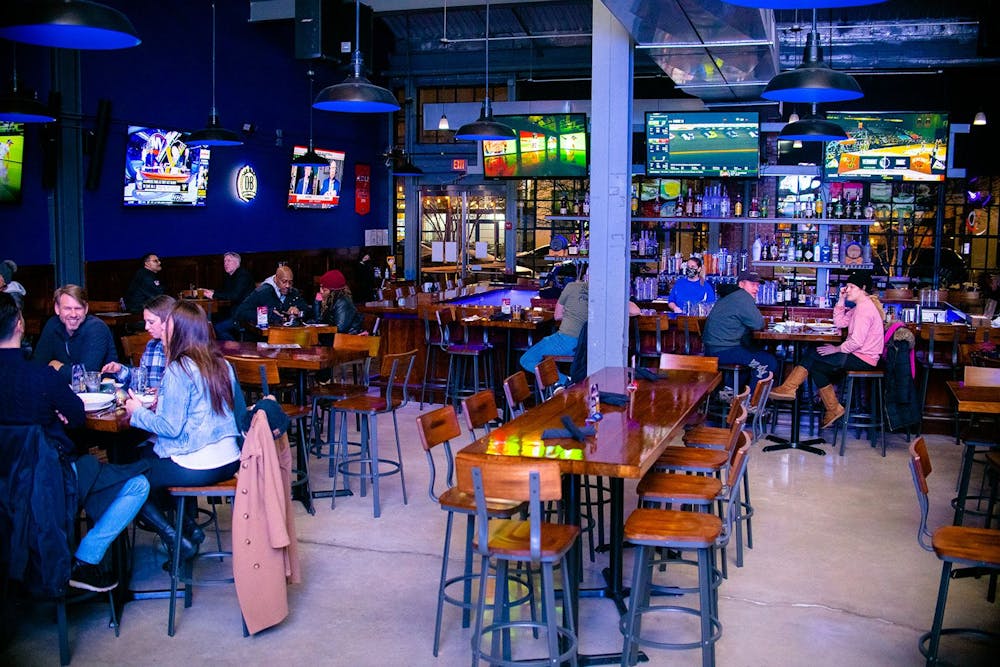 FULL RESTAURANT
Weekdays only or upon special request.
Head to Stadium Sports to make the most of your very own open, bright private event space overlooking Nat's Park. All 3775 sq. ft. of it. This is a sure sport and smoked brisket-lover's paradise with custom menu options and a full bar. Guests will be lost for words when you host the event-of-the-year at Stadium Sports.
Seated Dinner: 10-150 guests | Cocktail Reception: Up to 300 guests
HALF BAR
After a smaller, no-frills area for your happy hour or to hangout with friends? Stadium Sports offers a sectioned-off half portion of the bar for smaller groups looking for a relaxed atmosphere and easy access to cocktails and lighter fare. 20 optional seats make up the half bar offering, which includes a dedicated bartender and custom menu options.
Seated Dinner: Up to 20 guests | Cocktail Reception: Up to 30 guests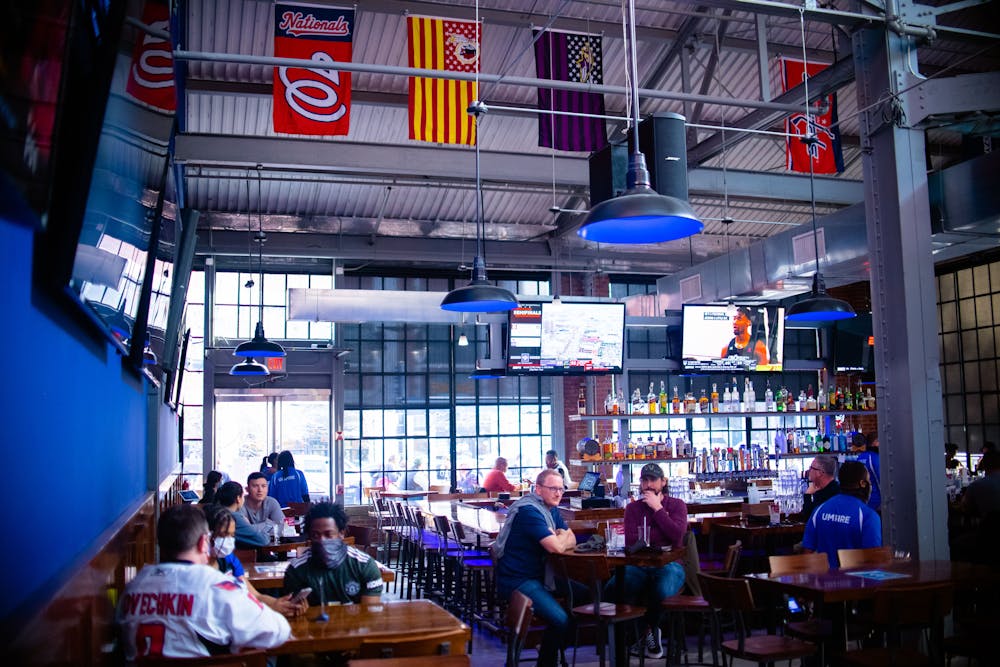 BACK OF HOUSE
For those events and get-togethers where you're after a semi-private area, Stadium Sports is pleased to offer you a large main dining room section. You'll have your own stanchion-separated area with up to 60 seats at the back of the house, an ideal solution for groups looking to enjoy a curated menu of casual items like sandwich melts made with brioche bread, burger patties made fresh with top grade US beef cuts and many more choices of soups, salads and a great brunch.
Seated Dinner: 10-60 guests | Cocktail Reception: Up to 100 guests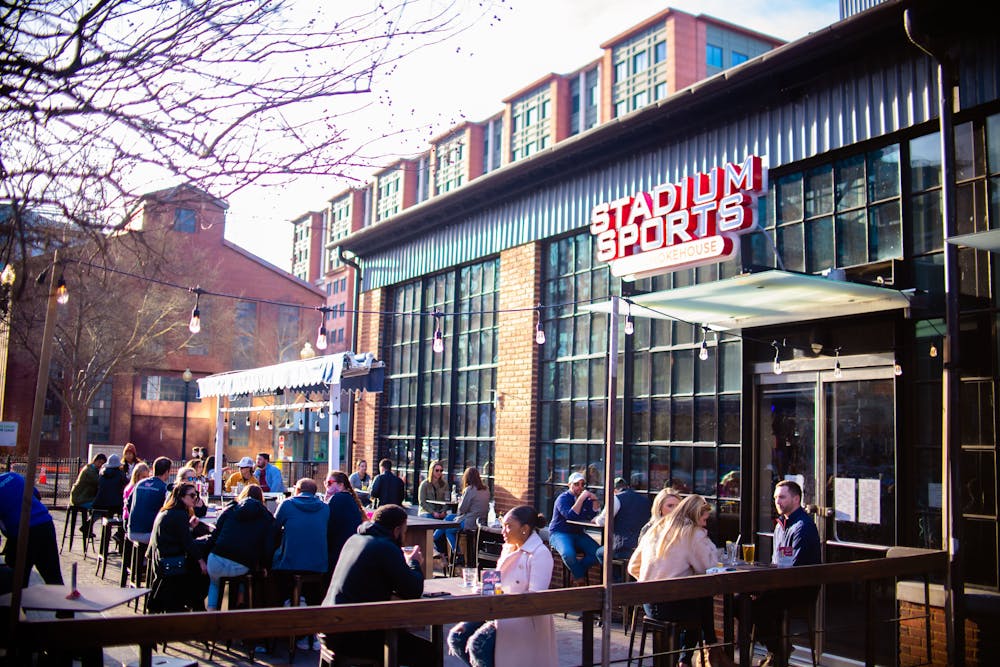 PATIO
Enjoy the best of DC, all year round on Stadium Sports exclusive patio. Located in one of DC's most up-and-coming neighborhoods, you and your guests can take advantage of incomparable views right next to our very own Nat's Park. The heated patio area can be all yours to enjoy, optional service bar and designated service included, with seating up to 40 people.
Seated Dinner: Up to 40 guests